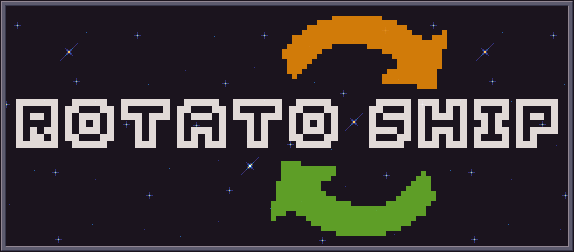 Rotato Ship
Hey, uh, who's been steering the ship?
Get to the controls while your ship tumbles in space!
Play in fullscreen on a chromium based browser for an epic experience!
Made by Austin and Devyn for GMTK2020. Thanks for checking out our 3rd jam!
Special Thanks:

Gavin Brooks - Game Music. Check out his work!
Jack Oakley - Pixel Inversion font
Daniel Linssen - m6x11 font